Counselling & Therapy Services
Bloom provides appointments during both daytime and evening hours throughout Monday to Friday. Additionally, we have a selection of weekend times available. To find out specific availability regarding days and times, please kindly consult our online booking page.
Are you struggling to understand and cope with challenges in your personal or professional life?
Counselling may be able to help you. Counselling makes it easier for people (from all walks of life) to explore options, identify strengths, find solutions, develop coping strategies, and promote healing, resiliency and self-empowerment. Our professional staff at Bloom Counselling & Wellness Center can work with you using a variety of tools and approaches including, but not limited to Cognitive Behavioral Therapy, Dialectical Behavioral Therapy, Solution-Focused Therapy, Acceptance and Commitment Therapy and The Partners for Change Outcomes Management System (PCOMs).
The length of service and frequency may vary. You will work with your therapist to develop goals and a timeline for achieving these goals.
Bloom offers services to adolescents, adults, couples and families.
Our counselling services can be provided in person, over the phone, or virtually through a safe, secure platform.
You can't always control what happens in your life, but you can control your reactions and behaviours. When you focus on the things you can control, real healing can happen. It will take some work, and some time, but it is possible, and we are here to help you.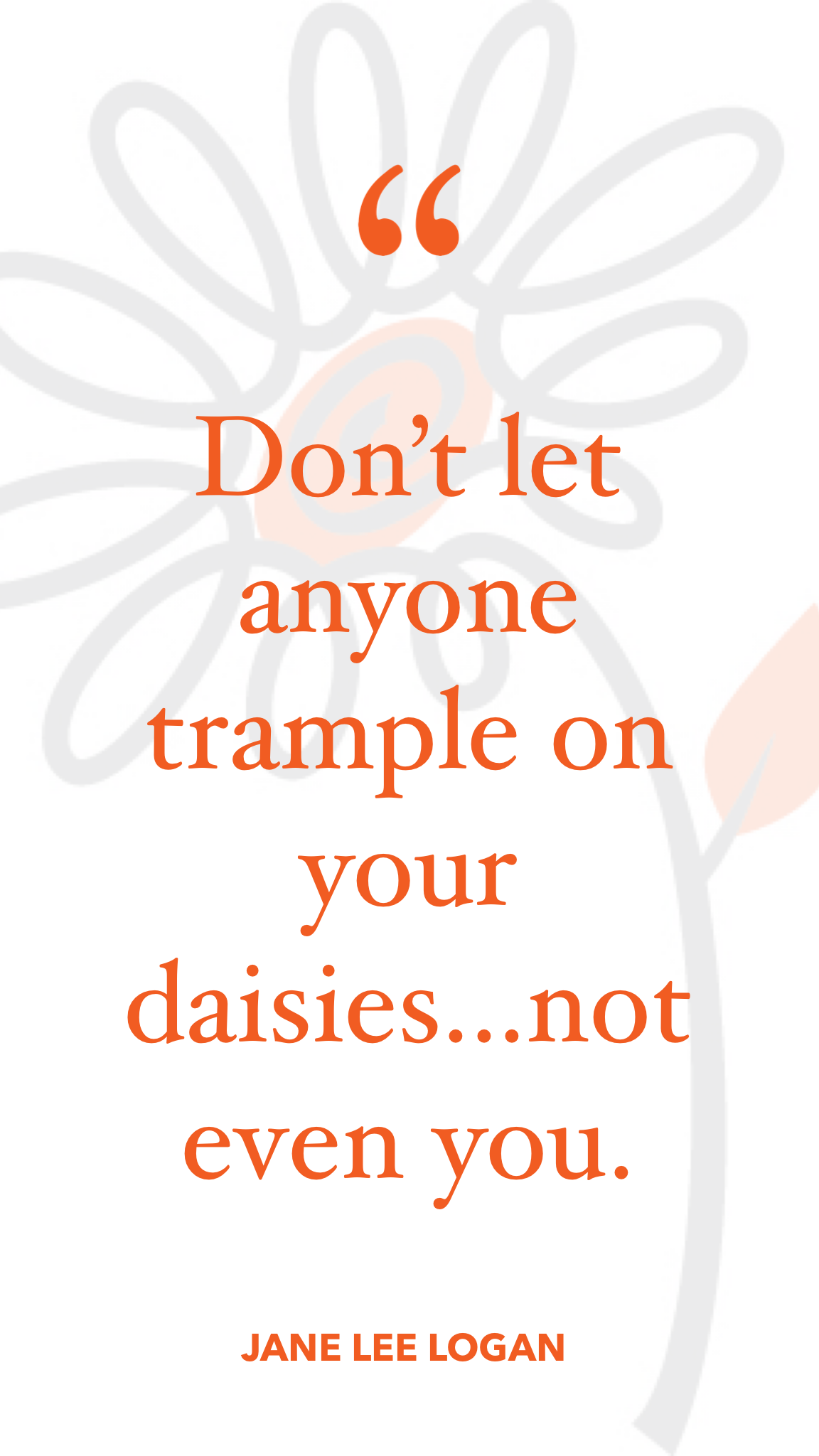 Depression & anxiety

Overwhelming emotions

Communication

Stress management

Goal-setting

Creating boundaries

Conflict resolution

Adjusting to changes/transitions

Coping skills

Difficulty in relationships

Personal and work stress

Anger

Self-awareness

Grief, loss, or bereavement

ADHD Support

Caregiver issues/stress

Greater life balance and self-care

Physical, Mental, Social health
Therapy Types
There are many different approaches to therapy. We work with you to find the right approach for you. We have experience in Acceptance and Commitment Therapy (ACT), Cognitive Behavioural Therapy (CBT), Dialectical behaviour therapy (DBT), Marriage and Family Therapy (MFT), Motivational Interviewing (MI), Strength-Based Therapy, Unified Protocol (UP) and PCOMs. Click on the therapy types below to learn more.
Acceptance and Commitment Therapy (ACT)
ACT is an action-oriented approach to psychotherapy that stems from traditional behavioural therapy and cognitive behavioral therapy. Clients learn to stop avoiding, denying, and struggling with their inner emotions and, instead, accept that these deeper feelings are appropriate responses to certain situations that should not prevent them from moving forward in their lives. Once you have faced and accepted your current issues, you make a commitment to stop fighting your past and your emotions and, instead, start practicing more confident and optimistic behaviour, based on your personal values and goals. ACT has the view that suppression of painful emotions or psychological experiences ultimately leads to more distress. ACT adopts the perspective that there are valid alternatives to trying to change the way you think. These alternatives include mindful behaviour, attention to personal values, and commitment to action. The goal is for client's to change their attitude and improve their emotional strength.
ACT has been used effectively to help treat workplace stress, test anxiety, social anxiety disorder, depression, obsessive-compulsive disorder, and psychosis. It has also been used to help treat medical conditions such as chronic pain and substance abuse.
Cognitive Behavioural Therapy (CBT)
CBT is a short-term form of psychotherapy directed at present-time issues and based on the idea that the way an individual thinks and feels affects the way he or she behaves. The focus is on problem solving, and the goal is to change clients' thought patterns in order to change their responses to difficult situations. A CBT approach can be applied to a wide range of mental health issues and conditions. The goal of CBT is to get clients actively involved in their own treatment plan so they understand that the way to improve their lives is to adjust their thinking and their approach to everyday situations.
Dialectical behaviour therapy (DBT)
DBT provides clients with new skills to manage painful emotions and decrease conflict in relationships. DBT skills are thought to help in four key areas. First, mindfulness focuses on improving an individual's ability to accept and be present in the current moment. Second, distress tolerance is geared toward increasing a person's tolerance of negative emotion, rather than trying to escape from it. Third, emotion regulation covers strategies to manage and change intense emotions that are causing problems in a person's life. Fourth, interpersonal effectiveness consists of techniques that allow a person to communicate with others in a way that is assertive, maintains self-respect, and strengthens relationships.
Marriage and Family Therapy (MFT)
MFT is a form of psychotherapy that addresses the behaviours of all family members and the way these behaviours affect not only individual family members, but also relationships between family members and the family unit as a whole. As such, treatment is usually divided between time spent on individual therapy and time spent on couple therapy, family therapy, or both. The theory behind MFT is that regardless of whether a problem appears to be within an individual or within a family, getting other family members involved in the therapeutic process will result in more effective solutions. MFT is goal-oriented and works toward an established end result.
Motivational Interviewing (MI)
Motivational interviewing is a counselling method that helps people resolve ambivalent feelings and insecurities to find the internal motivation they need to change their behaviour. It is a practical, empathetic, and short-term process that takes into consideration how difficult it is to make life changes.
This intervention helps people become motivated to change the behaviours that are preventing them from making healthier choices. Research has shown this intervention works well with individuals who start off unmotivated or unprepared for change. They may not be ready to commit to change, but motivational interviewing can help them move through the emotional stages of change necessary to find their motivation.
The clinician encourages clients to talk about their need for change and their own reasons for wanting to change. The role of the interviewer is mainly to evoke a conversation about change and commitment.
PCOMs - Partners for Change Outcomes Management System
PCOMS is a measuring tool that can be integrated into any approach.
Typical evidence based practice refers to specific models or techniques that address specific client diagnoses. PCOMS does not suggest how to understand client problems nor does it prescribe a treatment for them. Instead PCOMs provides a vehicle with which to partner with clients around their views of benefit and the alliance, as well as the ability to identify when whatever chosen model is not helping the client.
PCOMs uses two, four item scales to obtain client feedback regarding factors proven to predict success regardless of treatment model or presenting problem. The Outcome Rating Scale (ORS) identifies progress and the Session Rating Scale (SRS) considers the quality of the alliance between the client and clinician. The benefits of the addition of PCOMs to therapy includes identifying clients at risk of negative outcome before possible treatment failure, it provides objective, measurable date on the effectiveness of providers and systems of care, uses easy to use reliable and valid measures in each clinical session, and it helps the client more fully communicate preferences in intervention.
Strength-Based Therapy
Strength-based therapy is a type of positive psychotherapy and counselling that focuses more on your internal strengths and resourcefulness, and less on weaknesses, failures, and shortcomings. This focus sets up a positive mindset that helps you build on you best qualities, find your strengths, improve resilience and change worldview to one that is more positive. A positive attitude, in turn, can help your expectations of yourself and others become more reasonable.
Strength-based techniques can be incorporated into different types of therapy and can be used for individuals of all ages, couples, families.
The goal is for you to recognize that you already have the skills and strength to survive and can use those same strengths to deal with tough situations in other areas of your life.
Unified Protocol for Treatment of Transdiagnostic Emotional Disorders
The Unified Protocol (UP) is a form of cognitive-behavioural therapy (CBT) for individuals diagnosed with anxiety disorders, depression and related disorders (referred to as emotional disorders). The UP is a transdiagnostic treatment, which means that it can be applied to a range of different disorders and problems. The overarching goal of the UP is to help patients learn news ways of responding to uncomfortable emotions that reduce symptoms across a patient's range of problems. The UP combines elements such as mindfulness, cognitive therapy, and behavioural therapy.
As the leading trans-diagnostic CBT treatment for emotional disorders, the UP has the ability to target symptoms of multiple diagnoses simultaneously. Like other cognitive-behavioural interventions, the UP is goal-directed and present-focused.