Our Strength Is Our Team!
While we would like to believe one counsellor could do it all, we understand that our clients are best served by therapists that focus on specialized areas, then if needed work as a collaborative team. We aim for excellence in the work that we do!
Karen Zemlak
Counsellor
Karen is a Registered Social Worker employed in various health settings for 20+ years.  She is an experienced clinician, having worked with clients in numerous roles.
Karen's passion is to see people establish and restore healthy relationships, and to help people live their lives to the fullest. She does that through a variety of approaches that are research driven and scientifically based.  She is eclectic, drawing from years of clinical training, graduate work, and experience.  She loves to continue to learn, research, attend training, and absorb resources to enhance her therapeutic skills. Karen is trained in a variety of evidence-based approaches such as Acceptance & Commitment Therapy, Cognitive-Behavioural Therapy, Solution-Focused Therapy, Unified Protocol for Treatment of Emotional Disorders, and PCOMs —this is just an overview!  She is constantly looking for new opportunities to learn new skills.
Together you will work on strategies that allow you to address the root causes of your concerns and build meaningful social connections.  Her approach is collaborative and accepting.  You set the direction and goals of therapy, and together will work towards achieving your goals.  Real change starts with you. She is a firm believer in creating lasting change and owning your own victories! 
On a personal note, Karen enjoys traveling and experiencing different cultures (with Italy and Vietnam being favourites), spending time with her family, friends, and pets.
Education:
Karen began her studies at the University of Saskatchewan completing her BA in Psychology, then going to the University of Regina to complete her Bachelors of SW and Masters of SW.
Certified with the Saskatchewan Association of Social Workers.
Train the trainer certification with Partners for Change Outcome Management System (PCOMs).
Karen is a registered Social Worker with the Saskatchewan Association of Social Workers (#1193)
Approved provider for NIHB & Victim's Compensation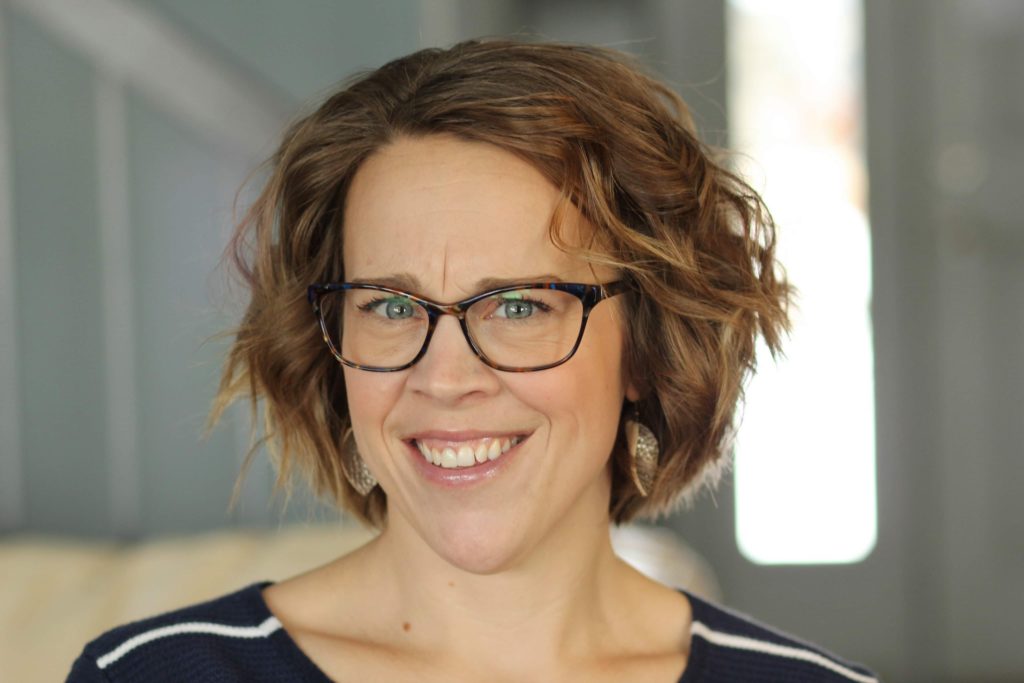 Meghan Wilson
Counsellor
Meghan is a registered Social Worker employed in various health care setting since completing her Bachelor of Social Work in 2006.  Meghan has held various roles, working with various age groups, demographics and cultural backgrounds.
Meghan truly believes we are in control of our of own lives but sometimes we need a little guidance to get to where we want to be.  Meghan is authentic and compassionate, using insightful support as she journeys with her clients through a variety of challenges. Meghan understands that one's past has influenced the present but it need not dictate the future. Our life experiences, positive or negative, are building blocks for who we are today and can be effective tools in creating who we aspire to be tomorrow.  Meghan's practice includes but is not limited to individuals with depression, anxiety, ADHD, addiction or relationship difficulties.
Meghan was born and raised in Regina, is married with 2 children and 2 dogs. Meghan loves to be outside and spending the summer camping and next to the water.
Meghan is a Registered Social Worker with the Saskatchewan Association of Social Workers (Registration #2014).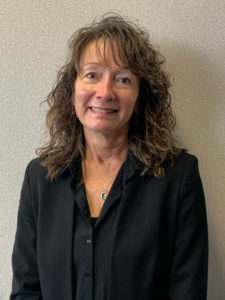 Maureen Powell
Counsellor
Maureen has many years experience in healthcare and has been a registered social worker since 2002. She specializes in mental health including but not limited to  depression, anxiety, BiPolar Disorder, grief, death and dying, illness and injury; aging,  Alzheimer's,  Dementia, family support and education, co-morbid conditions, cognitive disability and mental health.  
Interests include running, triathlon, reading and hanging out with her dog. 
Compassion, knowledge and education, empathy, caring and support are of the utmost concern.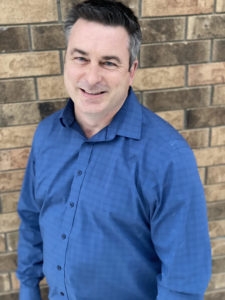 Kevin Westby
Counsellor
Kevin is a Registered Social Worker with over ten years of experience helping people in Regina and the surrounding areas.  He has had the pleasure of working with a diverse population and a wide range of concerns.  Kevin has strong clinical skills in the areas of addictions, depression, anxiety and relationship issues.  His counselling approach is both holistic and person-centred with a warm and compassionate style.  He will meet you where you are without any stigmatizing labels.
Kevin's passion, professionalism and experience help to establish a trusting, ethical, therapeutic relationship with clients leading to counselling that fits the person and situation.  Whether you are seeking change to achieve a balanced life or just a reflective nonjudgmental listener, Kevin is looking forward to working to with you.
On a personal note, Kevin's family is his priority.  He has been married for over twenty-five years, he has two children and two grandchildren.  His work experience also includes holding a full Electrical Journey Person prior to achieving a Bachelor of Social Work.  
Kevin is a Registered Social Worker with the Saskatchewan Association of Social Workers (Registration # 2413).
Idi Idem
Counsellor
Idi completed her Bachelor of Social Work degree in 2004 and Master of Social Work degree in 2006, both at the University of Regina. 
She works in the healthcare setting and conducts research in her spare time.
Idi is an empirical and eclectic counsellor who believes in the whole person and will meet clients where they are. Her practice includes, but is not limited to goal oriented, motivation, strength, family and individual counselling.  She works with client(s) assisting them with goal setting and attaining their goals.
Her strengths amongst others include working with people with adjustment disorder, life crisis, weight concerns, family, marital and work conflicts, cultural, seniors, couples, immigrants, groups and adults.  She is strong in providing grief, stress, conflict, work, and family counselling.
Idi will work with you on your journey to regain your life and she believes in possibilities and positive thinking.
Idi is a Registered Social Worker with the Saskatchewan Association of Social Workers (Registration #1955).
Melissa Olver
Counsellor
Melissa is a Registered Social Worker who brings many different life experiences to our team. She has held numerous exciting roles working with people from all walks of life. 
Melissa has worked in many different areas with seniors, children and families. She has spent time working with exceptional kids and youth and has also provided coaching for families. She is a gifted communicator and aims to meet people where they are at, making them feel comfortable and heard. 
Melissa has experience in providing pre-marriage and marriage counselling, as well as, working with individuals towards building healthy self-esteem.  Melissa is passionate about providing those she works with tools to face difficulties and make the changes that they want and need.  She is compassionate, easy to talk to and insightful. 
Melissa brings diverse knowledge on the subjects of adoption and attachment, loss, grief, infertility, and the changes experienced over a lifetime.  Melissa works from a client-centered, strengths-based approach- believing that people are resilient and brave, even when they may not feel that way.
Melissa has been married for 17 years and has 4 children. She enjoys good friends, good food and traveling.
Melissa is a registered Social Worker with the Saskatchewan Association of Social Workers (#5175)
Kim Semenuik
Counsellor
Kim views her role as a counselor to offer guidance to identify goals, and work towards achieving the changes you feel will most benefit your life and relationships.  Previous clients have described Kim's approach as down to earth, compassionate and practical.  Kim believes in developing effective problem-solving skills and stress management strategies that can support positive self-development.  Different life experiences will impact us in unexpected ways, and counseling can help us process experiences that are having an unwelcome impact on your emotions and day to day functioning.  Anxiety and depression can result when these difficulties go unaddressed.  Together we can process the challenges you are experiencing and restore hope, healing and happiness.
Kim offers individual and couples therapy.  She is also able to offer counseling to families experiencing parent-teen conflict. Kim is experienced in treating anxiety, depression, trauma, substance misuse, grief and disordered eating.  Kim is also a practicing Christian so if your faith is important, we can also approach counseling drawing on spiritual teachings.
Kim has a Masters of Social Work Degree from the University of Regina and has worked in a variety of social work settings resulting in familiarity in different systems, policies and legislation. 
Kim was born and raised in Regina, is married and has two teenage "bonus" children.  Kim enjoys hobby photography, singing, cooking and spending time with her beloved border collie Bowzer and cat Koopa.  Adventure is important to Kim and she loves to travel whenever the opportunity arises.  Kim enjoys being outdoors camping or ice fishing depending on the season.  She has a large extended family spread across Canada and the US.  Kim enjoys planning events and bringing people together. Kim is looking forward to meeting you and working together!
Kim is a registered Social Worker with the Saskatchewan Association of Social Workers (#3906).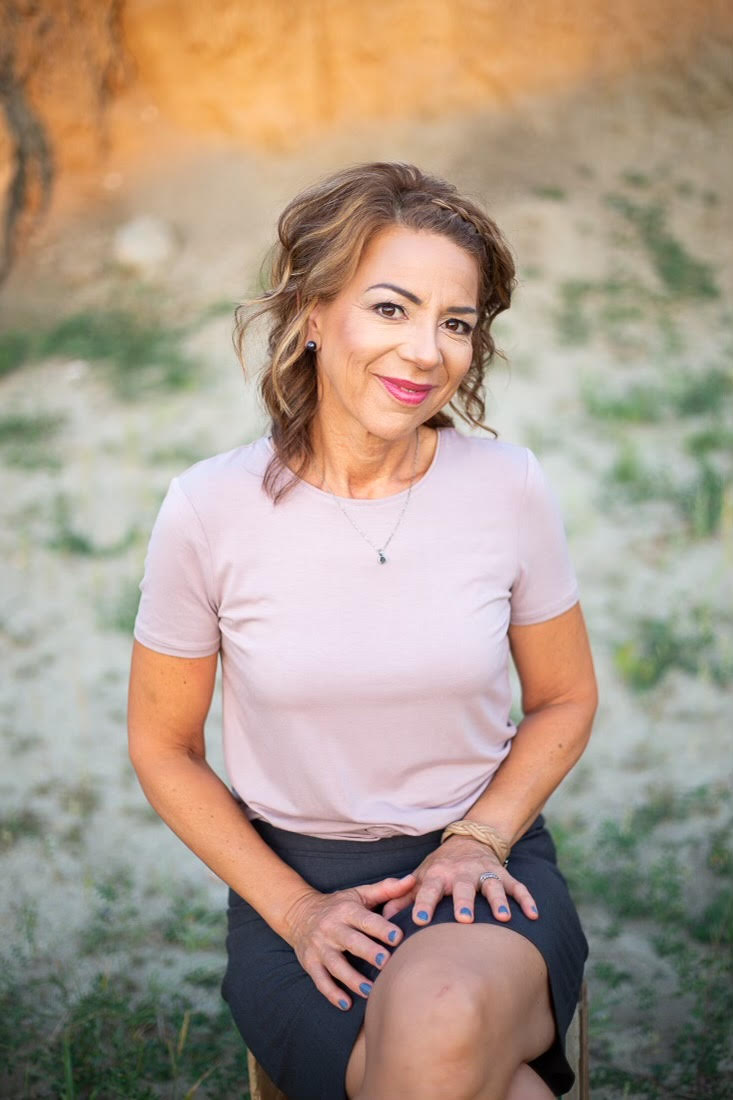 Lisa Clark-Musschoot - Nero's House
Nurse Practitioner
Lisa has worked in the nursing field for over 20 years. Prior to her move to Regina in the fall of 2020, she worked in a small rural Saskatchewan community for nearly 15 years as a Primary Care Nurse Practitioner. Lisa is registered with the  Saskatchewan Registered Nurses Association. She is a strong advocate and passionate about ADHD awareness, a condition that is too often overlooked and misunderstood. Lisa is a CADDRA (Canadian ADHD Resource Alliance) member and has been trained to assess, diagnose and treat ADHD and its co-occurring conditions, in people of ALL AGES. Lisa proudly sits on the CADDRA Advocacy  Committee. Lisa is also certified by CanREACH-SK. As well Lisa is trained in Patient Centered Medical Health in Pediatric Primary Care. 
Bloom is happy to partner with Nero's House to met your mental health needs. Please contact Lisa directly at info@neroshouse.ca or visit her website neroshouse.ca